Product Description
Aceso Soothe Oral Spray is one of the easiest possible ways to supplement with CBD. This easy to deliver dose of CBD from hemp oil, plus beta-caryophyllene a terpene that has demonstrated an ability to improve discomfort and turmeric and bromelain is designed specially to help you rise above certain everyday aches and pains.
Product Size
1 oz 335 mg CBD.
Suggested Use
Once daily, spray desired amount under the tongue. Hold for 60 seconds before swallowing.
Questions & Answers
There are no questions yet. Be the first to ask a question about this product.
Recent Items Viewed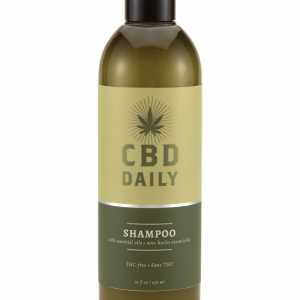 CBD Daily Shampoo combines CBD with Hemp Seed Oil, Peppermint Oil, and Argan Oil to rejuvenate roots as well as moisturize dry scalp. This unique blend will leave your head and hair feeling in its prime condition and is safe with all hair types as well as color-treated hair. This CBD shampoo is 100% Vegan …
Continue reading CBD Daily Shampoo
Add to cart