In 2015 Dixie Brands launched a company by the name of Aceso to specialize in health and wellness products. The products are centered on the cannabis market and are continuously expanding to try new things, and bring new and exciting products to the world of CBD.
Aceso's name came from Greek mythology and is a reference to the goddess of healing. They are a company that holds a strong belief over the power nature holds toward delivering health and wellness. The Aceso company mission is based around the foundation of how hemp along with other naturally grown herbs such as lavender and tumeric house incredible qualities that can bring relief to people everywhere and anywhere.
Dr. Ganja carries some of their most popular beverage powders and oral sprays that makes getting your dose of CBD a convenient process.
Showing all 6 results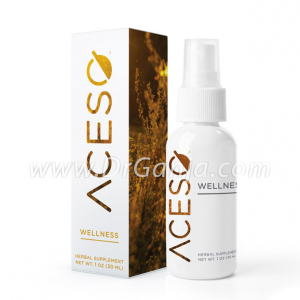 This oral spray from Aceso Wellness combines vitamins with terpenes and CBD from hemp, giving you the magic ingredient for improved mood, vitality and overall appearance. It's one of the most unique blends on DrGanja.com, including limonene from lemon and sweet orange oil for mood regulation and stabilization, plus capsaicin for its ability to boost …
Continue reading Aceso Wellness CBD Oral Spray
Add to cart