Be Tru Organics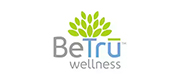 Specialized in Natural Hemp-Derived CBD Products
Be Tru Organics, also known as Be Tru Wellness, is very passionate about hemp. The company firmly believes in the potential healing power of natural plants and herbs. And they feel the ingredients used in their products can give people more organic alternatives to consider. Their hope is that their herbal and hemp medicines will provide relief from ailments and help people lead healthier lives. So that is why they do what they do.
Consequently, the company creates and distributes a variety of products carefully created from hemp and herbal components. Be Tru Organics sells supplements for your mind, body, and soul – and they even have products for pets. Their certified promise is that their solutions contain no harmful pesticides, chemicals, or anything harmful. Also, Be Tru Organics medicines are GMO-free. In fact, everything they make is distilled from all-natural ingredients.
It is the company's view that positive lifestyle changes combined with using Be Trū Wellness natural products could work together to improve how you feel. Therefore, they create their hemp and herbal supplements to support your quest for improved body and mind.
They offer hemp and herbal relief in the form of sprays, creams, skin patches, edible chews and drops that you can add to your drinks. Plus, Be Tru Organics' pet products include hemp oil for cats and dogs and edible treats for dogs.
Dr. Ganja currently carries Be Tru Organic's Hemp Soul Spray, as well as their Body Hemp Pain Relief cream, two of their very best sellers.
Be Tru Organic CBD Products
Rated 5.00 out of 5 based on

1

customer rating

$

39.95 Free Discreet Shipping & Easy Returns

Rated 5.00 out of 5 based on

1

customer rating

$

49.95 Free Discreet Shipping & Easy Returns