Bloom Farms CBD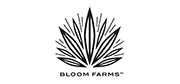 As a company, Bloom Farms CBD cares about more than just making a profit. The company claims to care considerably about community and about the environment. People are important, they say, and so they offer transparency in their production and information designed to enlighten. Also, a healthy planet is crucial, thus they use organic processes to grow and produce hemp harmoniously with nature. These two factors, they believe, sets them apart from the competition.
There are several ways in which Bloom Farms CBD makes people a priority. First, they promote wellness of mind and body with their CBD products. It is their belief that there is ample evidence that CBD can bring balance to the everyday lives of users. Also, they promote general nutrition and fitness, physically and mentally. And, finally, they believe in giving back. Some of the money people spend on their CBD merchandise goes to food banks to provide meals for the poor. Caring community is one of their stated core values.
Bloom Farms CBD wants you to know where your CBD comes from. And they want you to have confidence in how their hemp extraction. The company wants consumers to know that their own source hemp is always organically grown. The refining process they use is slow thermal extraction, so no dangerous chemicals even contaminate their hemp. Then they thoroughly test their full spectrum CBD for heavy metals, pesticides and microbes. Peace of mind about their products is what they say they strive for.
They produce a variety of CBD products to ingest or inhale for concerned CBD consumers. Dr. Ganja carries Bloom Farms CBD vaporizer cartridges.
Bloom Farms CBD Products
No products were found matching your selection.