All Products on Dr.Ganja Contain 0.3% Δ9-THC or Less
Bluebird Botanicals is a company that specializes on hemp-derived products, specifically supplements, CBD, and a variety of items that fall within that realm.
It was founded in Boulder, Colorado in the year 2012. After impressive developments it went from a company that began with a single product line, and grew to something much more impressive.
Bluebird Botanical's company mission is the continuous quest to create positive development and impact on humanity, daily. Their belief is that by offering high-quality hemp products, and by putting in genuine time and effort to educate on what hemp has to offer, that their products can create breakthroughs and provide the reliefs and comforts that CBD is commonly associated with.
Showing 13–13 of 13 results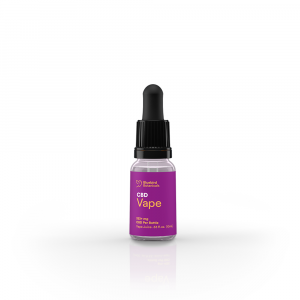 Good things come in small packages, like this refill bottle of CBD Vape Oil. Featuring smooth and cannabidiol-rich oil extracted from top shelf  hemp, it's easy to add to a vape pen and use. For a quick and easy CBD supplementing experience, Dr. Ganja recommends this vape oil. Product Size 10 ml 333 mg CBD. …
Continue reading Bluebird Botanicals CBD Vape Oil 333mg
Add to cart