Product Description
In the least concentrated size of this product, Cannavape 100 mg Vapr Additive provides an easy-to-use CBD supplement that integrates quite well if you enjoy vaping.
It's non-flavored, made from all natural hemp, and can be added to other types of vape juice if you like.
Basically, it's a chameleon of a product and it comes in three concentrations — this being the "beginner" version.
Product Size
10 ml 100 mg CBD.
Suggested Use
Vape as you would any other e-juice, or blend with your favorite vape juices to increase their CBD content and supplement with cannabidiol.
You can also place vape juice under the tongue for sublingual absorption.
Ingredients
Vegetable Glycerine, Polyethylene Glycol, CBD Isolate
Questions & Answers
There are no answers for this question yet.

Answer now
Review this product
Share your thoughts...
Recent Items Viewed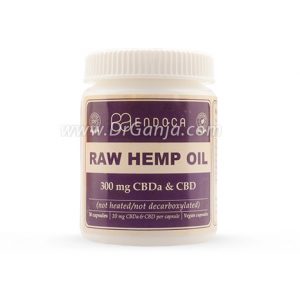 Endoca Capsules Raw Hemp Oil Pills with 300 mg CBD + CBDa are an easy way to supplement with highly potent, fully raw hemp oil. In the form of vegan gel caps, these capsules are completely free of preservatives, gluten, and all types of animal by-products. Product Size 30 capsules 10 mg CBD per capsule. …
Continue reading Endoca Raw Hemp Oil Capsules 300 mg CBD + CBDa
Add to cart