All Products on Dr.Ganja Contain 0.3% Δ9-THC or Less
CBD For Life is a company that fully embraces the value that CBD can offer potential customers of all varieties. They produce natural, luxurious, innovative, and effective cannabidiol beauty products by implementing 99% pure CBD extract and blending it with a variety of essential oils and other active ingredients.
The results? The very thing that CBD is known for: reduction of inflammation, reduction of pain, relief from stress and anxiety, while also taking advantage of its rejuvenating properties.
CBD For Life was launched in 2015 and fully embraces everything that CBD enhanced products have to offer.
Dr. Ganja currently stocks CBD For Life spray, conditioner, shampoo, massage lotion, face creams, and more. The products are high quality and come with the seal of approval from Dr. Ganja.
Showing 13–16 of 16 results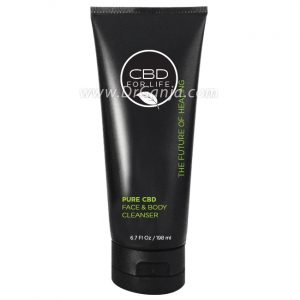 Take advantage of CBD's anti-inflammatory properties to improve the daily look and feel of your skin. Pure CBD face and body cleanser is the answer to clogged pores, discoloration and other skin issues — the results speak for themselves. This product is free of GMOs, parabens, phthalates, formaldehyde and artificial colorings, and was not tested …
Continue reading CBD For Life Pure CBD Face and Body Cleanser
Add to cart