Product Description
This CBD e-liquid is a full spectrum, unflavored CBD vape juice. It's thick in consistency, but effective. CBD Genesis E-Liquid contains no Propylene Glycol and is versatile in its use as it can be vaped alone, dropped under the tongue, or used as a mixer. This 30 ml bottle contains 350 mg CBD total and is a good starting point for new users.
Product Size
30 ml 350 mg CBD.
Suggested Use
Can be vaped on its own but really shines when mixed. Additionally, it can be taken sublingually, or placed under the tongue (start with 3 drops under the tongue and increase/decrease dosage as necessary)
Ingredients
Full spectrum CBD oil, emulsifier (polysorbate 80), and vegetable glycerin.
Recent Items Viewed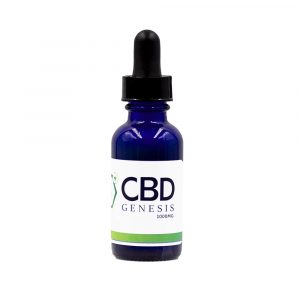 1000 mg of CBD goodness all in a 30 ml bottle, CBD Genesis E-Liquid 1000 mg is one of the more potent offerings from CBD Genesis. This unflavored, full spectrum vape juice is very versatile in its use and is extremely effective. Product Size 30 ml 1000 mg CBD. Suggested Use Can be vaped on …
Continue reading CBD Genesis E-Liquid 1000mg
Add to cart