Product Description
Bold, rich and packed with flavor. Is there more to say? CBDfx CBD vape oil is packed with 300 mg of cannabinoids per 10 ml bottle. If you're a CBD vape connoisseur or simply looking for a high potency CBD vape product, then you've found your match.
Product Size
10 ml 300 mg CBD.
Suggested Use
For vaping add 1/2 to 1 dropper of CBD vape oil per tank or e-liquid.
Can be vaped or, as DrGanja also suggests, used as a tincture.
Ingredients
Proprietary blend of Cannabidiol (CBD), vegetable glycerin and propylene glycol.
Questions & Answers
A

Purchasing through Dr.Ganja is very simple. Add the product to your cart, select your country and the shipping cost will display. If you have any additional question please contact us directly.
Recent Items Viewed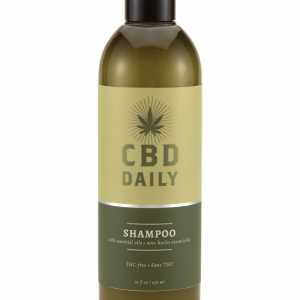 CBD Daily Shampoo combines CBD with Hemp Seed Oil, Peppermint Oil, and Argan Oil to rejuvenate roots as well as moisturize dry scalp. This unique blend will leave your head and hair feeling in its prime condition and is safe with all hair types as well as color-treated hair. This CBD shampoo is 100% Vegan …
Continue reading CBD Daily Shampoo
Add to cart