Out of stock
Product Description
Dr.Ganja is a major proponent of the belief that CBD can be a great addition to your daily routine, and this 99%+ Pure CBD (Cannabidiol) Isolate Slab is an easy way to supplement with it.
Sourced from CO2 extracted hemp oil (non GMO, pesticide-free), it comes in a hard, crystal slab form that can be used by mouth or topically.
This product contains no THC.
Product Size
1 g 99% pure CBD.
Questions & Answers
A

Yes, you can use it in your dab pen.
Recent Items Viewed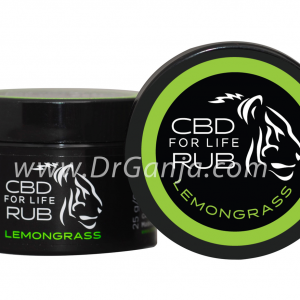 Bring cannabis to the table when you experience aches and pains, and feel the problems melt away. CBD For Life Lemongrass Rub is an excellent delivery system for sore muscle relief, or overall tension. From Dr.Ganja experience, we know that a little of this cannabis-derived rub goes a long way. This product is free of …
Continue reading CBD For Life Lemongrass Rub
Add to cart