In stock
Product Description
One of the easiest and most discreet ways to get your daily CBD, these CBD isolate softgels contain 30mg of CBD per gel with 0% THC for peace of mind.
Made from CBD hemp oil that comes from non-GMO and pesticide free plants, you can pop one into your mouth before work, during the day, or right before bed without having to fuss about dosage. You know exactly what you're getting every time you eat a softgel: 30mg of CBD.
Product Size
30 capsules, 30mg CBD per capsule.
Suggested Use
Take 1 softgel per day. Wait up to an hour before increase/decreasing dosage to reach desired effects.
Ingredients
Fractionated MCT Coconut Oil (MCT: Medium Chain Triglyceride), hemp cannabinoid extract, gelatin (gelatin capsule)
Questions & Answers
There are no questions yet. Be the first to ask a question about this product.
Recent Items Viewed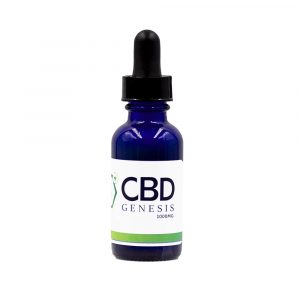 1000 mg of CBD goodness all in a 30 ml bottle, CBD Genesis E-Liquid 1000 mg is one of the more potent offerings from CBD Genesis. This unflavored, full spectrum vape juice is very versatile in its use and is extremely effective. Product Size 30 ml 1000 mg CBD. Suggested Use Can be vaped on …
Continue reading CBD Genesis E-Liquid 1000mg
Add to cart