Product Description
Ready to use straight out of the box once it arrives, CBDistillery's 200mg Strawberry Lemonade Compact CBD Stick naturally tastes like everyone's favorite summer drink. Completely free of THC, PG or VG, this stick is an easy and quick way to add CBD to your routine. The doctor is in — Dr. Ganja, that is — and he definitely approves.
Product Size
200 mg CBD.
Suggested Use
Draw on pen for 1-2 breaths, then wait 30 minutes to evaluate how you feel. After that, use the CBD stick to dose as needed.
Ingredients
CBD, Tec Temper oil and natural Strawberry Lemonade flavoring.
Questions & Answers
There are no questions yet. Be the first to ask a question about this product.
Recent Items Viewed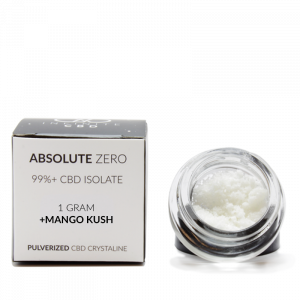 In this yummy CBD isolate, Infinite CBD Isolate is flavored with terpenes from the hybrid cannabis cross between NYC Diesel and Strawberry Cough. With a gassy and sweet flavor, Strawberry Diesel terpenes promote relief from stress, insomnia, lack of appetite and pain. The strain's been rated as great for both daytime or nighttime use, making …
Continue reading Infinite CBD Isolate Strawberry Diesel Terpenes
Add to cart