Product Description
In this CBD topical salve from CBDistillery, CBD from hemp seed oil comes together in harmony with soothing lavender, stimulating peppermint, minty Wintergreen and many more natural scents and oils to create a calming salve.
Product Size
1 oz 500 mg CBD.
Suggested Use
Massage gently into areas of pain, soreness or stress. DrGanja recommends using before bed.
Ingredients
Hemp Seed Oil, Olive Oil, Coconut Oil, Lavender, Peppermint, Wintergreen, Marjoram, Eucalyptus, Arnica, Basil, Camphor, Frankincense, Tea Tree, Green Tea, Lecithin, Cinnamon, Grapefruit Seed, Aloe, USD Kosher Glycerin, Magnesium, CBD, Bees Wax
Questions & Answers
There are no questions yet. Be the first to ask a question about this product.
Recent Items Viewed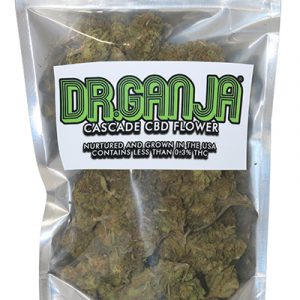 $

12.00
–
$

95.00
& Free Shipping Details
Cascade is sure to delight the senses with its citrusy aroma and smooth taste. A treat for the mind and body that is enhanced by its terpene supply: Cascade contains dominantly α-Pinene, δ-Limonene, β-Caryophyllene, and Geranyl Acetate; the latter of which is found in many essential oils and no doubt lends to Cascade's fruity almost …
Continue reading Cascade CBD Flower
Select options