In stock
Product Description
If you're aiming to get a large dose of CBD, this 1000 mg 30 ml Full Spectrum CBD Tincture from CBDistillery is the way to do it. Dr. Ganja recommends taking this extract by mouth, or mixing it into food or beverage. Made entirely without pesticides or GMO products; extracted from industrial hemp plant stalks and stems.
Product Size
30 ml 1000 mg CBD.
Ingredients
Coconut MCT oil (as a carrier oil) and extracted hemp oil.
Questions & Answers
A

Not that we're aware of. The batch may vary slightly in color tone.

A

Yes, it does. This is a full spectrum oil that contains a veriety of cannabinoids and trace amounts of THC.

There are no answers for this question yet.

Answer now

A

Per ml there's 33.33 mg of CBD. 20 drops is about 1 ml.
Recent Items Viewed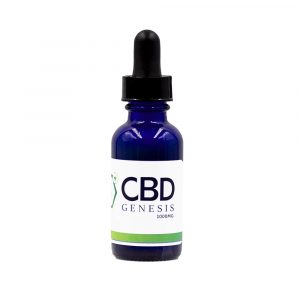 1000 mg of CBD goodness all in a 30 ml bottle, CBD Genesis E-Liquid 1000 mg is one of the more potent offerings from CBD Genesis. This unflavored, full spectrum vape juice is very versatile in its use and is extremely effective. Product Size 30 ml 1000 mg CBD. Suggested Use Can be vaped on …
Continue reading CBD Genesis E-Liquid 1000mg
Add to cart