Product Description
If you're aiming to get a large dose of CBD, this 1000 mg 30 ml Full Spectrum CBD Tincture from CBDistillery is the way to do it. Dr. Ganja recommends taking this extract by mouth, or mixing it into food or beverage. Made entirely without pesticides or GMO products; extracted from industrial hemp plant stalks and stems.
Product Size
30 ml 1000 mg CBD.
Ingredients
Coconut MCT oil (as a carrier oil) and extracted hemp oil.
Questions & Answers
There are no questions yet. Be the first to ask a question about this product.
Review this product
Share your thoughts...
Recent Items Viewed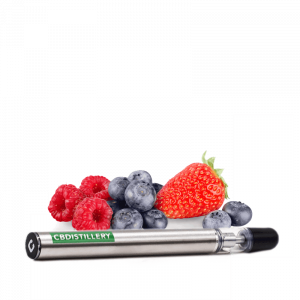 This vape pen from CBDistillery brings the comforting, relaxing taste of the indica Grand Daddy Purps (GDP) strain while providing you with an endocannabinoid system-boosting dose of cannabidiol, or CBD. Made with high-quality CBD oil, Tec Temper oil and Grand Daddy Purple botanical terpenes. This product does not contain any psychoactive THC. Product Size 200 …
Continue reading CBDistillery CBD Vape Pen Grand Daddy Purple 200 mg
Add to cart