In stock
Product Description
Dutch Natural Healing Mint flavored CBD oil contains 825mg of CBD per 10ml bottle. It's a full spectrum oil containing CBD, CBG, CBN, CBC, terpenes and terpenoids.
Those seeking to supplement with CBD oil can enjoy the minty flavor while experiencing the anti-inflammatory and pain-soothing effects of taking CBD oil.
Product Size
10 ml 825 mg CBD.
Suggested Use
Use sublingually as needed, once or twice daily: place under the tongue and hold there for 30+ seconds before swallowing so it's best absorbed.
Dr.Ganja recommends this to anyone who's using CBD oil to help settle an upset stomach, as the mint flavor helps greatly with issues like nausea and stress.
Questions & Answers
There are no answers for this question yet.

Answer now

A

I wouldn't say bottles. It all depends on your endocannbinoid system and what you're taking it for. Depending on what you want to use CBD for I would start with about 5 to 10mg daily and make adjustments based on you feel.

A

This item should be back in stock within about 10 days along with some other Dutch Natural products.
Recent Items Viewed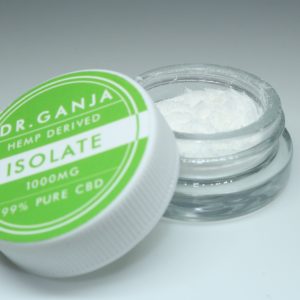 CBD Isolate in one of the most convenient and versatile forms straight from Dr.Ganja! It doesn't get much better than this, as this 99% pure CBD comes to you in powder form, making it amazingly simple to use. This is the perfect CBD product for those looking to get creative with their CBD! You can …
Continue reading 99% Pure CBD Isolate Powder Derived from Hemp
Add to cart