Product Description
Extract Labs Granddaddy Purple CBD Crumble provides a boost in physical relaxation through CBD and terpenes, which is known for its blend of uplifting stimulation and bodily calm.
It's often used to combat pain or lack of appetite, so DrGanja reminds you not to be surprised if you feel extra hungry after supplementing.
Product Size
1 gram 750mg CBD.
Suggested Use
To help increase appetite and promote relaxation, use this CBD crumble as you normally would in any type of dabbing or vaping apparatus.
Or simply place some product under your tongue, hold it there for 30+ seconds, and then swallow — a route that will actually last longer and be more powerful.
Ingredients
Full spectrum CBD crumble and botanical terpenes.
Questions & Answers
There are no questions yet. Be the first to ask a question about this product.
Review this product
Share your thoughts...
Recent Items Viewed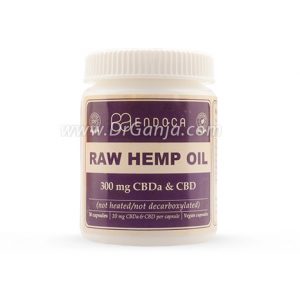 Endoca Capsules Raw Hemp Oil Pills with 300 mg CBD + CBDa are an easy way to supplement with highly potent, fully raw hemp oil. In the form of vegan gel caps, these capsules are completely free of preservatives, gluten, and all types of animal by-products. Product Size 30 capsules 10 mg CBD per capsule. …
Continue reading Endoca Raw Hemp Oil Capsules 300 mg CBD + CBDa
Add to cart