Product Description
Green Crack CBD Crumble is definitely a popular choice among Dr. Ganja's customers, and it's for a good reason. This energizing sativa terpenes infuses Extract Labs CBD Crumble Green Crack with a citrus-y, rejuvenating effect that allows you to supplement with CBD at any time of day — but especially earl y on.
Product Size
1 gram 750mg CBD.
Suggested Use
You can use this CBD crumble as you would any standard concentrate.
Ingredients
Full spectrum CBD crumble and botanical terpenes.
Questions & Answers
There are no questions yet. Be the first to ask a question about this product.
Recent Items Viewed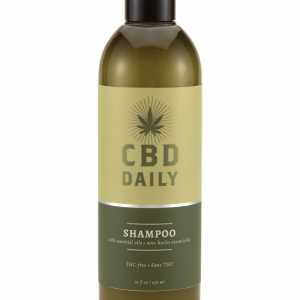 CBD Daily Shampoo combines CBD with Hemp Seed Oil, Peppermint Oil, and Argan Oil to rejuvenate roots as well as moisturize dry scalp. This unique blend will leave your head and hair feeling in its prime condition and is safe with all hair types as well as color-treated hair. This CBD shampoo is 100% Vegan …
Continue reading CBD Daily Shampoo
Add to cart