Product Description
Did someone say Pineapple Express? This CBD Crumble from Extract Labs is infused with flavorful botanical terpenes, giving this concentrated supplement the extra oomph DrGanja likes from a sativa strain.
Product Size
1 gram 750mg CBD.
Suggested Use
As you would with any type of concentrate, whether it's shatter, crumble or oil, simply add Extract Labs CBD Crumble Pineapple Express to your delivery device of choice.
Or, supplement sublingually (under the tongue) and be sure to hold CBD Crumble under the tongue for 30+ seconds before swallowing, to get the full effect faster.
Ingredients
Full spectrum CBD crumble and botanical terpenes.
Questions & Answers
There are no questions yet. Be the first to ask a question about this product.
Recent Items Viewed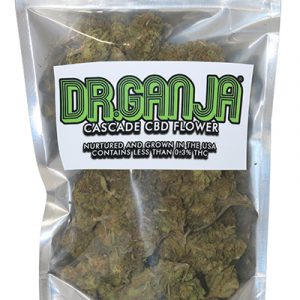 $

12.00
–
$

95.00
& Free Shipping Details
Cascade is sure to delight the senses with its citrusy aroma and smooth taste. A treat for the mind and body that is enhanced by its terpene supply: Cascade contains dominantly α-Pinene, δ-Limonene, β-Caryophyllene, and Geranyl Acetate; the latter of which is found in many essential oils and no doubt lends to Cascade's fruity almost …
Continue reading Cascade CBD Flower
Select options