In stock
Product Description
Extract Labs CBD Liquid Blue Crush is blueberry flavored and offers a high-purity, dose of CBD oil extracted through a CO2 process — plus additives such as delectable flavorings, glycol and completely natural kosher glycerin.
Product Size
30 ml 1000 mg CBD.
Suggested Use
Use this liquid in any device that works with liquids.
Dr.Ganja knows that this one pairs well with a relaxing evening, courtesy of full spectrum hemp oil chosen for the impressive benefits of CBD.
Ingredients
Glycol, CO2 Extracted Full Spectrum Hemp Oil, Glycerin, Natural Flavoring
Questions & Answers
There are no questions yet. Be the first to ask a question about this product.
Recent Items Viewed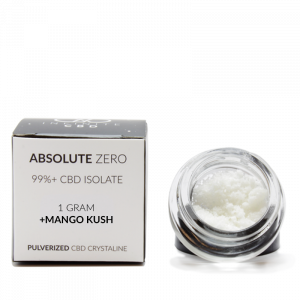 In this yummy CBD isolate, Infinite CBD Isolate is flavored with terpenes from the hybrid cannabis cross between NYC Diesel and Strawberry Cough. With a gassy and sweet flavor, Strawberry Diesel terpenes promote relief from stress, insomnia, lack of appetite and pain. The strain's been rated as great for both daytime or nighttime use, making …
Continue reading Infinite CBD Isolate Strawberry Diesel Terpenes
Add to cart