In stock
Product Description
Extract Labs CBD Vape Juice Blue Crush is blueberry flavored and offers a high-purity, nicotine-free dose of CBD oil extracted through a CO2 process — plus additives such as delectable flavorings, glycol and completely natural kosher glycerin.
Product Size
30 ml 1000 mg CBD.
Suggested Use
Use these vape juice drops in any device that works with cannabis or nicotine vape juice.
Dr.Ganja knows that this one pairs well with a relaxing evening, courtesy of full spectrum hemp oil chosen for the impressive benefits of CBD.
Ingredients
Glycol, CO2 Extracted Full Spectrum Hemp Oil, Glycerin, Natural Flavoring
Questions & Answers
A

Vaping CBD is a good choice for the above. Vaping CBD will have a high bio-availability and will take effect quickly. A lot of the bottled vape products are flavored with artificial flavors. If you're looking for more of a natural terpene flavored vape product check the Sauc products in the Vape cartridge section.
Recent Items Viewed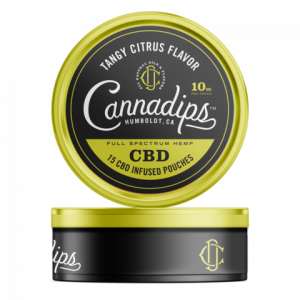 Perfect for boosting your mood and kicking anxiety and depression out the door, Cannadips all natural Tangy Citrus CBD pouches are a smokeless, spit-less alternative for getting your daily dose of CBD. Cannadips is a Humboldt County company that prides itself in carrying on the long standing tradition of setting the standard in CBD products …
Continue reading Cannadips Tangy Citrus CBD Pouches
Add to cart