In stock
Product Description
Extract Labs CBD Vape Juice Blue Crush is blueberry flavored and offers a high-purity, nicotine-free dose of CBD oil extracted through a CO2 process — plus additives such as delectable flavorings, glycol and completely natural kosher glycerin.
Product Size
30 ml 1000 mg CBD.
Suggested Use
Use these vape juice drops in any device that works with cannabis or nicotine vape juice.
Dr.Ganja knows that this one pairs well with a relaxing evening, courtesy of full spectrum hemp oil chosen for the impressive benefits of CBD.
Ingredients
Glycol, CO2 Extracted Full Spectrum Hemp Oil, Glycerin, Natural Flavoring
Questions & Answers
There are no questions yet. Be the first to ask a question about this product.
Recent Items Viewed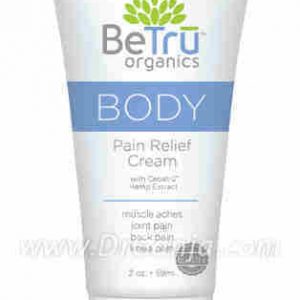 Be Tru Organics super emollient BODY Pain Relief Cream is made with a super-effective hemp extract, Cebatru, designed to penetrate deep within the skin. It's then carefully combined with a complementary blend of additional homeopathic ingredients. This all-natural pain relief cream is  made without any harmful chemicals, mineral oil, or petroleum. Product Size 2 oz. …
Continue reading Be Tru Organics Body Hemp Pain Relief Cream
Add to cart