In stock
Product Description
Extract Labs Melon Crush vape juice is a Watermelon flavored vape juice. It's full spectrum and is made from Colorado grown hemp. This vape juice consists of CO2 extracted CBD oil along with a blend of all natural Kosher glycerin, glycol, and flavoring.
Product Size
30 ml 1000 mg CBD.
Suggested Use
Use this vape juice in any device that works with vape e-liquid.
Ingredients
Glycol, CO2 Extracted Full Spectrum Hemp Oil, Glycerin, Natural Flavoring
Questions & Answers
There are no questions yet. Be the first to ask a question about this product.
Recent Items Viewed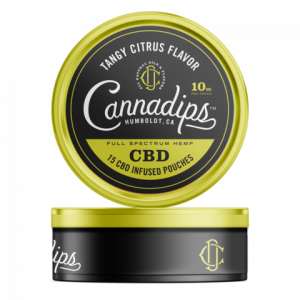 Perfect for boosting your mood and kicking anxiety and depression out the door, Cannadips all natural Tangy Citrus CBD pouches are a smokeless, spit-less alternative for getting your daily dose of CBD. Cannadips is a Humboldt County company that prides itself in carrying on the long standing tradition of setting the standard in CBD products …
Continue reading Cannadips Tangy Citrus CBD Pouches
Add to cart