Flint CBD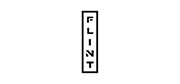 Specialized in CBD Vape Pen
Flint CBD believes that their products can enhance the lives of their customers. Promoting an active lifestyle, the company wants to help people be healthier and happier. They design their vaporizer pens to be sustainable and convenient, meshing easily with people's busy lives.
Specializing in vaporizer pens, Flint CBD designs their products for the outdoor lifestyle. Their vaporizers conveniently fit into your pocket or purse, so that you can grab them heading out the door. Compact and easy to use, are ideal for taking on a hiking trail or on a bike ride through nature. With a push of the button, the pens purportedly dispense CBD for relaxation or for pain relief from sore muscles.
They also see CBD as essential for sharing with friends at parties, boosting creativity, or meditating to achieve inner peace. CBD, or cannabidiol, reportedly works with your own body to reduce pain, ease inflammation, balance function and relax your brain. In their way of thinking, virtually no situation couldn't benefit somewhat from a little CBD use.
Flint CBD wants you to be able to rely on the quality of their CBD merchandise. They guarantee that their vaporizer pens contain absolutely no THC. Further, they declare that they use only Oregon-grown organic hemp to distill their CBD. Then they use the latest industry leading hardware to manufacture their vaporizer pens. Finally, they have everything they make third-party tested to ensure you are getting the best, purest vaping experience.
Dr. Ganja carries Flint CBD disposable vaporizer pens in peppermint, blueberry and lemon flavors.
Flint CBD Products
No products were found matching your selection.