Product Description
Do you want to use natural hemp products to improve your pet's quality of life? Hemp-EaZe Pet Aid Spray, a quarter-strength formulation of hemp root, lavender and other soothing ingredients like feverfew, is an excellent place to start. This 100% organic spray was created specially to help with aches, pains, skin irritation, and itchy bug bites, plus other conditions that pets may struggle with like conjunctivitis.
Product Size
10 oz.
Suggested Use
Hold bottle upright to administer the fine sprayer mist in affected areas, being sure to talk to your pet in a soothing voice as you treat his or her issues.
Ingredients
Hemp root, comfrey root, burdock root, sage, lavender, lobelia, hyssop, feverfew, myrrh gum, bay, marjoram, mints, soy oil, olive oil & liquapar.
Questions & Answers
There are no answers for this question yet.

Answer now
Recent Items Viewed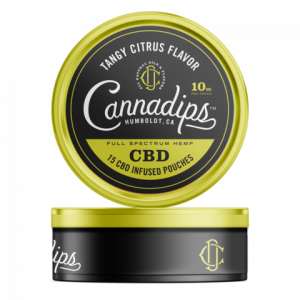 Perfect for boosting your mood and kicking anxiety and depression out the door, Cannadips all natural Tangy Citrus CBD pouches are a smokeless, spit-less alternative for getting your daily dose of CBD. Cannadips is a Humboldt County company that prides itself in carrying on the long standing tradition of setting the standard in CBD products …
Continue reading Cannadips Tangy Citrus CBD Pouches
Add to cart