Product Description
Hemp products aren't just for humans anymore. Hemp-EaZe Pet Aid Antiseptic Ear Cleansing Oil is a calming, soothing solution that'll help keep the delicate interior of your pet's ears clean and sterile, protecting against bacteria and potential infection. This hemp product is safe, healing and pleasant for your pet.
Suggested Use
Apply 2-3 drops in pet's outer ear area, then rub gently with a cotton cloth or piece of gauze, to decrease redness, itching and other types of ear discomfort.
Questions & Answers
There are no questions yet. Be the first to ask a question about this product.
Recent Items Viewed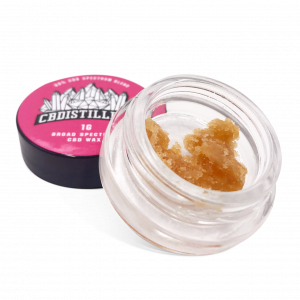 A favorite among those who like to use CBD in its most concentrated forms, this broad spectrum CBD wax by CBDistillery is made from broad spectrum oil. It contains a broad profile of cannabinoids CBD, CBDV and CBG. Many of Dr.Ganja's friends like this broad spectrum CBD wax for both how easy it is to …
Continue reading CBDistillery Broad Spectrum Wax
Add to cart