Product Description
Infinite CBD Isolate Drops 2500 mg offer a long term supply of CBD supplements for your daily, weekly or any other use.
Made with CBD isolate to keep your supplementing pure, the product is a Dr.Ganja client favorite.
Product Size
30 ml 2500 mg CBD.
Suggested Use
Place drops under your tongue and hold there for 30+ seconds before swallowing.
Redose as needed throughout the day.
Ingredients
99% Pure hemp derived CBD isolate and coconut oil.
Questions & Answers
There are no questions yet. Be the first to ask a question about this product.
Recent Items Viewed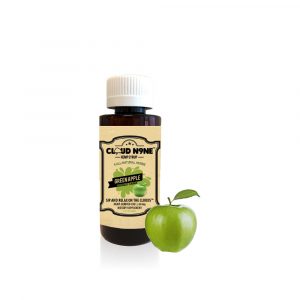 Ever wondered what it would be like to eat a green apple while on cloud nine? Us neither because that's really specific, but it turns out it's amazing. Meet the entryway to this very distinct utopia: Cloud N9ne Syrup-Green Apple! Cloud N9ne is a CBD-infused syrup that combines the healing powers of CBD with 9 …
Continue reading Cloud N9ne CBD Syrup Green Apple
Add to cart