Product Description
These CBD isolate drops with cannabis derived terpenes provide a sweet burst of blueberry flavor that promotes relief from stress, pain, depression and lack of appetite.
Product Size
30 ml 1000 mg CBD.
Suggested Use
Use sublingually as needed, once or twice daily. Adjust dosage as necessary.
Ingredients
99% Pure hemp derived CBD isolate, coconut oil and cannabis derived terpenes.
Questions & Answers
There are no questions yet. Be the first to ask a question about this product.
Recent Items Viewed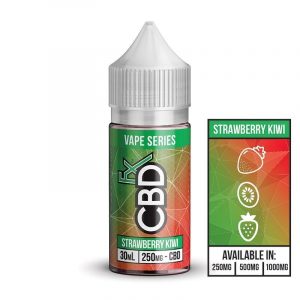 The perfect blend of sweet strawberry and tart kiwi makes this flavorful liquid the perfect choice for those that enjoy fruit flavored liquid. Get a fruity-flavored dose of CBD each time you use CBDfx Strawberry Kiwi liquid. Product Size Available in three different strength levels. 30 ml 250 mg CBD. 30 ml 500 mg CBD. …
Continue reading CBDfx Strawberry Kiwi Liquid
Select options