Product Description
These CBD isolate drops with cannabis derived terpenes provide a sweet burst of blueberry flavor that promotes relief from stress, pain, depression and lack of appetite.
Product Size
30 ml 1000 mg CBD.
Suggested Use
Use sublingually as needed, once or twice daily. Adjust dosage as necessary.
Ingredients
99% Pure hemp derived CBD isolate, coconut oil and cannabis derived terpenes.
Questions & Answers
A

This product shouldn't be vaped. For international shipping inquires please contact us directly.
Recent Items Viewed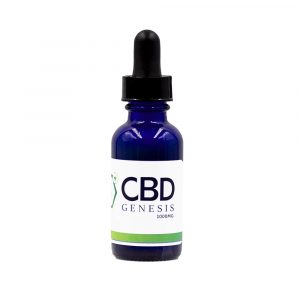 1000 mg of CBD goodness all in a 30 ml bottle, CBD Genesis E-Liquid 1000 mg is one of the more potent offerings from CBD Genesis. This unflavored, full spectrum vape juice is very versatile in its use and is extremely effective. Product Size 30 ml 1000 mg CBD. Suggested Use Can be vaped on …
Continue reading CBD Genesis E-Liquid 1000mg
Add to cart