Product Description
Filled with a hemp extract distillate, Johnny Apple CBD Calm pods are an easy way to supplement CBD.. Each pod contains about 220 mg of CBD and NO THC. Terpenes from the Calm blend are sourced from terpenes that promote a sedated feeling.
With high levels of CBD available to you, Dr.Ganja highly recommends this one.
This CBD pod is compatible with 510 threaded batteries.
Product Size
.3 ML 220 mg CBD.
Suggested Use
Interchange with your battery. This pod will work with any 510 threaded battery and can be used with most batteries.
Ingredients
Hemp extract distillate and terpenes.
Questions & Answers
There are no questions yet. Be the first to ask a question about this product.
Recent Items Viewed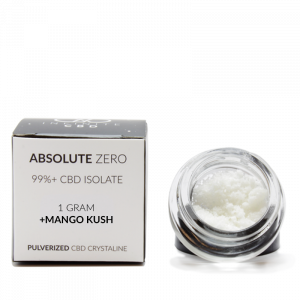 In this yummy CBD isolate, Infinite CBD Isolate is flavored with terpenes from the hybrid cannabis cross between NYC Diesel and Strawberry Cough. With a gassy and sweet flavor, Strawberry Diesel terpenes promote relief from stress, insomnia, lack of appetite and pain. The strain's been rated as great for both daytime or nighttime use, making …
Continue reading Infinite CBD Isolate Strawberry Diesel Terpenes
Add to cart