Product Description
Johnny Apple CBD's Dabber's Wax-Live Resin is a beast both in name and in effects. This golden-brown resin has users feeling its potent pain-killing properties immediately after consumption.
Live Resin is a hemp concentrate that is often considered one of the finest forms of concentrate due to its manufacturing process: directly after harvest, the plant is flash frozen and then extracted. This allows much more of the natural terpenes found within the plant to be incorporated into the concentrate… something which other concentrates can't boast about due to the drying process. These terpenes don't just lend additional beneficial effects to hemp, but flavor and smell as well.
This live resin gives off a fresh, earthy smell upon opening and is accentuated by piney and almost nutty notes upon consumption.
Product Size
2 grams 1700mg CBD.
Suggested Use
Dab with your favorite rig or pen; Dr.Ganja recommends beginning to dab at a low temperature for best results.
Questions & Answers
There are no questions yet. Be the first to ask a question about this product.
Recent Items Viewed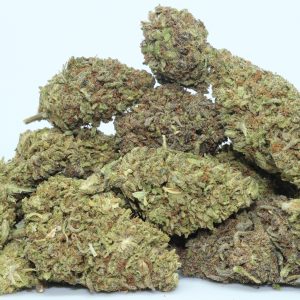 $

12.00
–
$

18.00
& Free Shipping Details
Special Sauce is a high cannabidiol (CBD) hemp strain that contains a very unique cannabinoid profile and smell. She works amazingly well as a sleep aid and/or for chronic pain. She is also highly sought after for her high resin content, making her ideal for extractions.
Select options