Product Description
Ever wanted to vape something that tasted simply like honey — and the flavor of your choice? This CBD pod from Johnny Apple CBD does just that, offering a delicious blend of sweet and all-natural in a CBD pod.This CBD pod contain about 320 mg of CBD and contain NO THC.
This pode is compatible with 510 threaded batteries.
Product Size
.5 ML 320 mg CBD.
Suggested Use
Attach to your device.
Ingredients
Hemp extract distillate.
Questions & Answers
There are no questions yet. Be the first to ask a question about this product.
Recent Items Viewed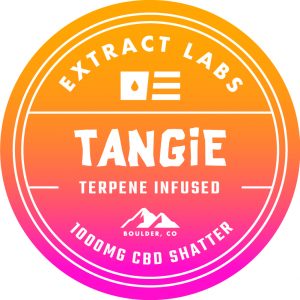 Extract Labs Tangie CBD shatter, infused with terpenes from the popular sativa strain Tangie (a cross between California Orange and Skunk hybrid), is a versatile and uplifting concentrate that makes it simple to supplement with CBD. This CBD isolate can be used in many ways, and it's been a DrGanja.com favorite. Product Size 1 g …
Continue reading Extract Labs CBD Shatter Tangie
Add to cart