Product Description
CBD Terpene Isolate Bliss made by Johnny Apple CBD offers up the calming tones with the motivating euphoria. Tailor-made with a proprietary blend of terpenes, Dr.Ganja has always found this CBD isolate to be an effective supplement.
Product Size
1/2 g.
Suggested Use
Use like any other concentrate, you can take it by mouth, or add to other foods and beverages. Its minty sweet flavor pairs well with chocolate and coffee.
Ingredients
Pure CBD Isolate and Terpenes: Humulene, Caryophyllene, Linalool, and Alpha-Pinene.
Questions & Answers
There are no questions yet. Be the first to ask a question about this product.
Recent Items Viewed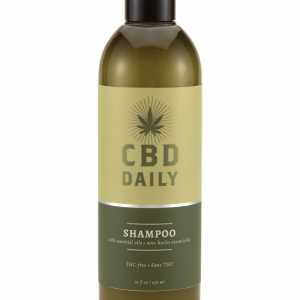 CBD Daily Shampoo combines CBD with Hemp Seed Oil, Peppermint Oil, and Argan Oil to rejuvenate roots as well as moisturize dry scalp. This unique blend will leave your head and hair feeling in its prime condition and is safe with all hair types as well as color-treated hair. This CBD shampoo is 100% Vegan …
Continue reading CBD Daily Shampoo
Add to cart