Product Description
Johnny Apple CBD Zynergy pod is filled with a hemp extract distillate, These CBD pod's contain about 220 mg of CBD and contain NO THC. Zynergy promotes an upbeat, clear-headed, and creative effect. .
This pod is compatible with 510 threaded batteries.
Product Size
.3 ML 220 mg CBD.
Suggested Use
Interchange with your battery. Dr.Ganja recommends these CBD podss for use on the go, as they're easy to transport and use without additional steps.
Ingredients
Hemp extract distillate and terpenes.
Questions & Answers
A

Please contact us directly and we'll email it to you directly from the manufacturer.
Recent Items Viewed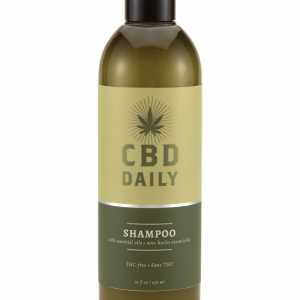 CBD Daily Shampoo combines CBD with Hemp Seed Oil, Peppermint Oil, and Argan Oil to rejuvenate roots as well as moisturize dry scalp. This unique blend will leave your head and hair feeling in its prime condition and is safe with all hair types as well as color-treated hair. This CBD shampoo is 100% Vegan …
Continue reading CBD Daily Shampoo
Add to cart