Product Description
Lets get tropical…Lazarus Naturals High Potency Tropical CBD Tincture has a combination of passion fruit, orange and mango natural flavors. It's isolate based which means it's THC free. Each ml contains 50 mg's of CBD. This product is all natural and NON-GMO.
Consult with your doctor before using if you've been advised against eating grapefruit.
Product Size
15 ml 750 mg CBD.
Suggested Use
Place directly under the tongue. Hold there for 30 seconds before swallowing.
Store in a cool dark place; shake well before use.
Ingredients
CBD isolate, fractionated coconut oil and natural flavors.
Questions & Answers
There are no questions yet. Be the first to ask a question about this product.
Recent Items Viewed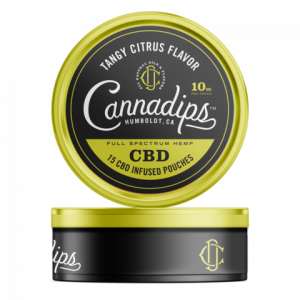 Perfect for boosting your mood and kicking anxiety and depression out the door, Cannadips all natural Tangy Citrus CBD pouches are a smokeless, spit-less alternative for getting your daily dose of CBD. Cannadips is a Humboldt County company that prides itself in carrying on the long standing tradition of setting the standard in CBD products …
Continue reading Cannadips Tangy Citrus CBD Pouches
Add to cart