Product Description
Has supplementing with CBD ever been easier? Palmetto Harmony whole plant extracted hemp oil mixed pharmaceutical grade coconut oil offers a strong profile of naturally occurring terpenes. With no added flavors or additives this hemp oil is loaded with CBD and is the perfect oil for your daily dose of cannabinoids.
Product Size
1 oz 600 mg CBD.
20 mg of CBD per serving.
Suggested Use
Take a few drops under the tongue or add to food and drinks. You can even cook with Palmetto Harmony Hemp Coconut Cannabinoid Oil (Dr.Ganja recommends, of course, brownies).
Ingredients
Extracted hemp oil and coconut MCT oil (as a carrier oil).
Questions & Answers
There are no questions yet. Be the first to ask a question about this product.
Recent Items Viewed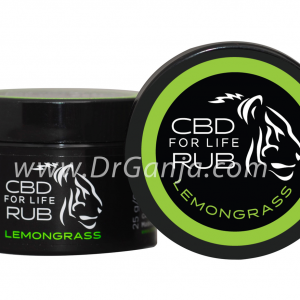 Bring cannabis to the table when you experience aches and pains, and feel the problems melt away. CBD For Life Lemongrass Rub is an excellent delivery system for sore muscle relief, or overall tension. From Dr.Ganja experience, we know that a little of this cannabis-derived rub goes a long way. This product is free of …
Continue reading CBD For Life Lemongrass Rub
Add to cart