Phyto Family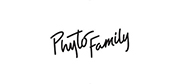 Delivering 99% CBD Isolate
Phyto Family wants to build a reputation as a CBD company that reliably delivers 99% pure CBD isolates. What's more, they also offer full-spectrum CBD options with other cannabinoids than just CBD. All their various products contain less than 0.03% THC, save for isolates that contain absolutely none. So, you can take their CBD supplements without getting all high and spacey.
The company's mission includes conducting research into developing hemp plant chemicals into health products. They hope that their own high standards will raise the overall standard of testing in the industry.
Phyto Family believes in the healing properties that are associated with CBD. They create their CBD supplements to deliver relief for users who suffer from things like sleeplessness, anxiety, pain and inflammation. The company has been producing CBD and terpene goods since 2015.
Their isolate comes in two forms, powder and slab. They make powder by grinding down CBD crystals into a consistent fine powder. Slabs they create through a proprietary process that powders the Isolate crystals to remove any traces of solvent. They then melt the powder slowly and re-cool it. What's left is a slab of CBD isolate. They also make and market high CBD content crumble, up to 80% concentrated.
In addition to CBD, the company sells terpene extracts that are single-sourced directly from particular hemp strains. Specific source strains used in their terpene products include Otto, Remedy, and Cherry no. 5. The hemp plants used in their production process all come from farms within their own Colorado farm network.
Dr. Ganja carries syrups, drops, vaping cartridges and powder from the Phyto Family company.
Phyto Family CBD Products
Rated 5.00 out of 5 based on

9

customer ratings

$

22.00 Free Discreet Shipping & Easy Returns

Rated 5.00 out of 5 based on

2

customer ratings

$

20.00 Free Discreet Shipping & Easy Returns