Product Description
Limonene terpene can be found in lemons, limes, grapefruit and oranges.
Limonene terpene CBD isolate slab has a citrus taste with lemon and orange aromas.
Product Size
1/2 g.
Suggested Use
Can be smoked, vaped, dabbed or eaten. If dabbed, use a low temperature.
Ingredients
CBD Isolate infused with Limonene terpenes.
Questions & Answers
There are no questions yet. Be the first to ask a question about this product.
Review this product
Share your thoughts...
Recent Items Viewed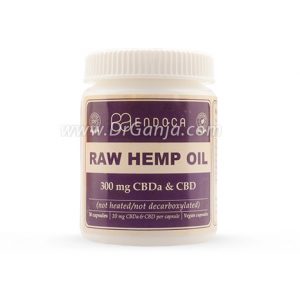 Endoca Capsules Raw Hemp Oil Pills with 300 mg CBD + CBDa are an easy way to supplement with highly potent, fully raw hemp oil. In the form of vegan gel caps, these capsules are completely free of preservatives, gluten, and all types of animal by-products. Product Size 30 capsules 10 mg CBD per capsule. …
Continue reading Endoca Raw Hemp Oil Capsules 300 mg CBD + CBDa
Add to cart