Out of stock
Product Description
This yummy Strawberry CBD and CBG syrup is full spectrum and contains natural cannabis derived terpenes. This syrup is the perfect match for any beverage or cocktail.
Product Size
1 oz 100 mg full spectrum cannabinoids per bottle.
Suggested Use
You can drink this syrup straight, mix it with soda, sparkling or flat water, cocktail or any other liquids. You can also effectively create a "CBD cocktail," a beverage that's meant to feature CBD supplements as its main feature.
If you want to create an easy CBD cocktail that pairs well with this strawberry CBD syrup, Dr.Ganja recommends that you simply add it to sparkling water.
Ingredients
Agave nectar, glycerol, full spectrum hemp crumble, PEG, natural flavor and color, citric acid, malic acid, tartaric acid.
Questions & Answers
A

Whenever the manufacturer has them available, we'll have them in stock. Sometime in the next few weeks.
Recent Items Viewed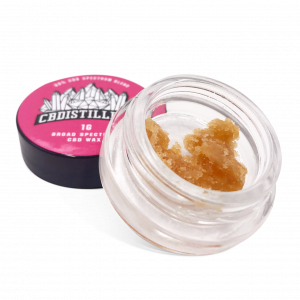 A favorite among those who like to use CBD in its most concentrated forms, this broad spectrum CBD wax by CBDistillery is made from broad spectrum oil. It contains a broad profile of cannabinoids CBD, CBDV and CBG. Many of Dr.Ganja's friends like this broad spectrum CBD wax for both how easy it is to …
Continue reading CBDistillery Broad Spectrum Wax
Add to cart