Product Description
SAUC delivers on this incredible Sour Skittle CBD Pod, with vibrant sweet, tropical and fresh grapefruit citrus favors this pod keeps its deliciousness all the way through its use.
With their signature strain specific organic terpenes gently infused with CBD, SAUC Sour Skittle CBD Pods provide the perfect on-the-go pod vaping experience. The strain specific CBD pods provide an all organic option for those looking to relieve stress and and keep it discreet in the process. The SAUC Sour Skittle Pod is fully compatible with the Juul, these ceramic, leak resistant pods click right into your battery effortlessly. SAUC have high standards when it comes to their CBD pods, the Sour Skittle CBD pod has no wick, no silica, and no cotton.
Product Size
2 Vape Pods 40mg CBD per pod.
Suggested Use
Easily clicks directly onto battery.
Ingredients
Hemp cannabinoid extract, organic terpenes, VG, PG.
Questions & Answers
There are no answers for this question yet.

Answer now

There are no answers for this question yet.

Answer now
Recent Items Viewed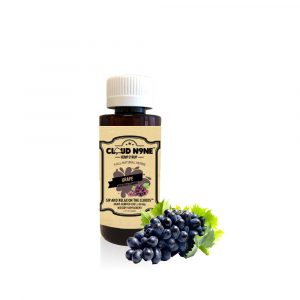 Ever imagined yourself floating on cloud nine, slowly being fed grapes by the gods? No? Well, now you can: Cloud N9ne Grape Syrup! Cloud N9ne is a CBD-infused syrup that combines the healing powers of CBD with 9 all-natural herbs. This Grape concoction is fermented for long periods to yield optimum potency and the results …
Continue reading Cloud N9ne CBD Syrup Grape
Add to cart