Product Description
Pure CBD Pineapple Express Shatter by Tree of Life is a delightful CBD supplementing experience — just like the strain that flavors it (and the movie named after that). Dr. Ganja particularly enjoys Pineapple Express Shatter for its fruity and piney hybrid taste.
Pineapple Express Flavored.
Product Size
1 g 99% pure CBD.
Suggested Use
You have several options with this product: it can be used in drinks, added to edibles, or simply dissolved beneath the tongue. Whatever works!
Ingredients
CBD shatter from medicinal hemp.
Questions & Answers
There are no questions yet. Be the first to ask a question about this product.
Recent Items Viewed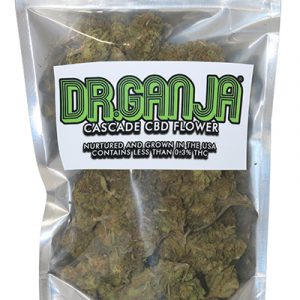 $

12.00
–
$

95.00
& Free Shipping Details
Cascade is sure to delight the senses with its citrusy aroma and smooth taste. A treat for the mind and body that is enhanced by its terpene supply: Cascade contains dominantly α-Pinene, δ-Limonene, β-Caryophyllene, and Geranyl Acetate; the latter of which is found in many essential oils and no doubt lends to Cascade's fruity almost …
Continue reading Cascade CBD Flower
Select options