Product Description
Pure CBD Strawnanna Shatter is a DrGanja favorite, sourced from the Strawberry Banana strain of medicinal hemp.
It's Strawberry Banana flavored and imparts a sense of the relaxing, fruity-flavored strain famed for its peaceful and creativity-boosting effects.
Product Size
1 g 99% pure CBD.
Suggested Use
You have several options when supplementing with this product: it can be vaped, used in drinks, added to edibles, or simply dissolved beneath the tongue.
Other uses can include adding it to a dabbing rig, rolling into joints or adding to bowls.
Ingredients
CBD shatter from medicinal hemp.
Questions & Answers
There are no questions yet. Be the first to ask a question about this product.
Recent Items Viewed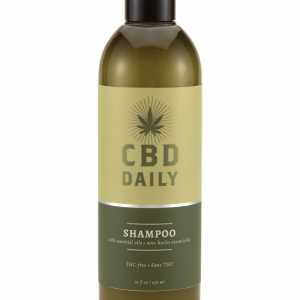 CBD Daily Shampoo combines CBD with Hemp Seed Oil, Peppermint Oil, and Argan Oil to rejuvenate roots as well as moisturize dry scalp. This unique blend will leave your head and hair feeling in its prime condition and is safe with all hair types as well as color-treated hair. This CBD shampoo is 100% Vegan …
Continue reading CBD Daily Shampoo
Add to cart