Product Description
Can your pets benefit from CBD too? As it doesn't include THC, they won't get "high," and it can be a safe supplement for most animals. Cats, dogs, rabbits and other four-legged animals can all be given this CBD hemp oil tincture.
Product Size
15 ml 150 mg CBD.
Ingredients
Organic cold pressed hemp seed oil.
Questions & Answers
There are no questions yet. Be the first to ask a question about this product.
Recent Items Viewed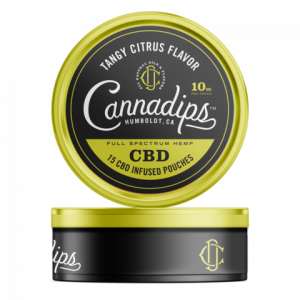 Perfect for boosting your mood and kicking anxiety and depression out the door, Cannadips all natural Tangy Citrus CBD pouches are a smokeless, spit-less alternative for getting your daily dose of CBD. Cannadips is a Humboldt County company that prides itself in carrying on the long standing tradition of setting the standard in CBD products …
Continue reading Cannadips Tangy Citrus CBD Pouches
Add to cart