ELLZ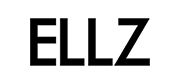 The Ellz hemp brand has an interesting history. It began when two brothers visited a West Hollywood, California dispensary. This was back in 2009. Egor and David decided they wanted to help people. They wanted to enable them to get evaluated more easily by medical doctors. That way more folks who could benefit from cannabis might legally use dispensaries.
It was their goal to make licensing quicker, more professional, and stress-free. That endeavor elevated their interest in getting into the cannabis industry themselves. So, they started making and marketing their own hemp pre-rolls.
They liked the fact that hemp is legal in most parts of the US. That's because it's mandated to contain less than 0.3% delta-9 THC. And Ellz believes in the effective pain and stress relief from cannabis products. The brothers set out to create legal hand-rolled hemp cones, made with love.
Ellz packages their hand-rolled blunts in pairs. They wrap each one in organic hemp paper. Inside each of these pre-rolls is a full gram of ground hemp flower. Then they place the smokes inside a resealable foil pouch for freshness. And if they stay fresh, then they stay tasty and potent.
Source hemp used in their products is grown on U.S. farms using organic growing methods. Because they believe in transparency, there is a QR-code on the foil pouch that customers can scan. That goes to batch testing information online.
Consumers can have assurance. That's due to the fact that there are no GMOs, heavy metals, or pesticides in Ellz pre-rolls. Everything is naturally organic.
Dr. Ganja sells Ellz 2 pre-roll packs.
ELLZ Products