Product Description
Powdered CBD Isolate.
Product Size
1 g 99% pure CBD.
Suggested Use
– Smoke, dab or vape isolate (if this is normally how you supplement with CBD)
– Blend isolate into a beverage
– Cook isolate into a food
– Place isolate under your tongue, then hold it there for half a minute and swallow.
Ingredients
Hemp extract isolate.
Questions & Answers
A

We ship to varies countries. Please email us to inquire about where we ship and what our international shipping policy is.
Review this product
Share your thoughts...
Recent Items Viewed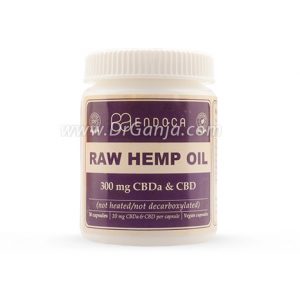 Endoca Capsules Raw Hemp Oil Pills with 300 mg CBD + CBDa are an easy way to supplement with highly potent, fully raw hemp oil. In the form of vegan gel caps, these capsules are completely free of preservatives, gluten, and all types of animal by-products. Product Size 30 capsules 10 mg CBD per capsule. …
Continue reading Endoca Raw Hemp Oil Capsules 300 mg CBD + CBDa
Add to cart