Triangle Trading Company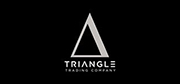 Fans of vaping delta-8 THC might want to take a look at some of Triangle Trading Co's products. Their state-of-the-art facility manufactures hemp-based goods in Sarasota, FL. People in the company are all passionate about the possibilities delta-8 dosing offers. They work diligently to turn out quality merchandise that consumers can trust.
Triangle Trading Co's headquarters has been duly licensed for hemp production. From that location they make pure delta-8 solutions without additives or fillers. Everything they create is all-natural. They test extensively for heavy metals or contaminants. Their philosophy is that they won't sell anything that they themselves wouldn't buy or consume. Friends, family, and community members are also users of their various offerings.
To build confidence they try to be completely transparent. Thus, they publish batch certificates of analysis by 3rd-party labs online. So, customers can see that the company uses only safe, quality source material in their goods. Improving the health and lives of delta-8 users is their foremost goal.
Not only do they commit to the finest standards, but they also want using their vape carts to be enjoyable. They blend natural terpenes with raw uncut delta-8 for tasty flavors. Everything they make must meets their own standards for quality, smoothness, and taste. Further, they ensure that cartridges have a low failure rate, so that vapers get a good draw every time.
Dr. Ganja has available Triangle Trading Company vapes in several popular flavors. Varieties include Northern Lights, Green Crack, and Strawberry Shortcake, to name a few. There is also an unflavored distillate syringe to try.
Triangle Trading Co Products
No products were found matching your selection.