Out of stock
Product Description
This full spectrum CBD Vape Cartridge from Dyerfire is made from top-quality hemp wax and contains a massive 25% CBDA, 1.4% CBD, 0.4% CBG, and 0.3% CBGA.
Through a rigorous process using vacuum agitation, Dyerfire preserves all the natural compounds and cannabinoids in the strains they are extracted from (namely, Special Sauce and Sour Diesel) and this shows in the aroma and flavor: it is sweet, slightly piney,  and has a soothing lavender taste on the finish. Seriously, this is about as good as it gets when it comes to vape cartridges, flavor, purity, and potency.
While some CBD companies cut corners by using cheaper alternatives, leave impurities in their products, or use high heat that diminishes terpenes, Dyerfire makes use of 100% USA-made materials and their careful extraction method allows for all of the natural terpenes and cannabinoids in the plant to make it to their end product. They don't derive their CBD from wanting parts of the plant such as the stem or stalk or use knock-off growers; Dyerfire sources their hemp from yours truly, Dr.Ganja! High-quality extracts at a low-quality price.
• Special Sauce x Sour Diesel creates an amazing piney and lavender-like flavor!
• 100% made in the USA, all-natural ingredients
• Hemp sourced from Dr.Ganja!
• Extremely potent at 25% CBDA
• Made from full spectrum hemp extracts meaning there are more cannabinoids present to do more healing!
• Rigorous extraction method ensures all the original compounds in the plant make it to the cartridge!
• No heavy metals or nasty solvents (3rd-party safety tested and assured)
Looking for other CBD Vape cartridges, E-Liquids, or Vape Pens? Check out our CBD Vape page for tons of options at the Dr.Ganja price!
Product Size
0.5ml 500mg of cannabinoids.
Suggested Use
Attach to 510-threaded battery and vape away!
Ingredients
Full spectrum hemp extract.
Questions & Answers
There are no answers for this question yet.

Answer now
Recent Items Viewed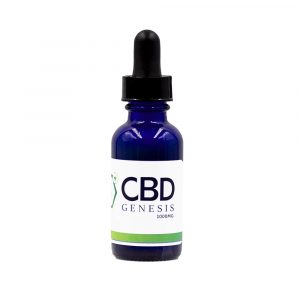 1000 mg of CBD goodness all in a 30 ml bottle, CBD Genesis E-Liquid 1000 mg is one of the more potent offerings from CBD Genesis. This unflavored, full spectrum vape juice is very versatile in its use and is extremely effective. Product Size 30 ml 1000 mg CBD. Suggested Use Can be vaped on …
Continue reading CBD Genesis E-Liquid 1000mg
Add to cart