Product Description
Cherry Wine CBD Shatter has a deliciously smooth taste that is accentuated by its calming, but still uplifting effects.
This shatter not only contains 1000mg of CBD, but Cherry Wine strain-specific terpenes, most notably myrcene, which is present in loads. Thus this CBD shatter will have a more sedative-like quality that will relax even the most anxious among us.
For those not yet acquainted with shatters, shatter is a cannabis concentrate that is noted for its potency, cleanliness, and easy-to-use form. Some waxes or oils can be messy and cumbersome, while shatters such as this can be easily "shattered" to the right size, dabbed, and consumed.
Product Size
1 g 99% pure CBD.
Suggested Use
Can be dissolved into fat/oil but works best when dabbed.
Ingredients
Cherry Wine strain-specific terpenes, 99% pure CBD Isolate
Questions & Answers
There are no questions yet. Be the first to ask a question about this product.
Recent Items Viewed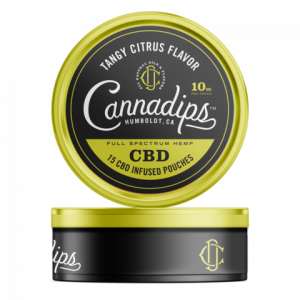 Perfect for boosting your mood and kicking anxiety and depression out the door, Cannadips all natural Tangy Citrus CBD pouches are a smokeless, spit-less alternative for getting your daily dose of CBD. Cannadips is a Humboldt County company that prides itself in carrying on the long standing tradition of setting the standard in CBD products …
Continue reading Cannadips Tangy Citrus CBD Pouches
Add to cart