Product Description
A hemp tincture high in CBD, Extract Labs Full Spectrum CBD Tincture 500 mg offers up one of the simplest ways to supplement with CBD — straight from a small glass bottle. Easy to take care of, this CBD hemp tincture should be kept at room temperature and out of direct sunlight.
Product Size
15 ml 500 mg CBD.
Suggested Use
Place a dropperful of this full spectrum CBD supplement under your tongue or simply add to food/beverage before consuming.
This product is designed to help treat aches and pains ranging from headaches to nausea, anxiety and general inflammation, along with chronic pain, PTSD and migraines.
Ingredients
CO2 Extracted Full Spectrum Hemp Oil, MCT Oil
Questions & Answers
There are no questions yet. Be the first to ask a question about this product.
Recent Items Viewed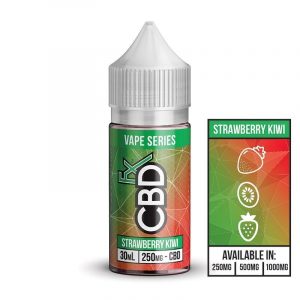 The perfect blend of sweet strawberry and tart kiwi makes this flavorful liquid the perfect choice for those that enjoy fruit flavored liquid. Get a fruity-flavored dose of CBD each time you use CBDfx Strawberry Kiwi liquid. Product Size Available in three different strength levels. 30 ml 250 mg CBD. 30 ml 500 mg CBD. …
Continue reading CBDfx Strawberry Kiwi Liquid
Select options