In stock
Product Description
A hemp tincture high in CBD, Extract Labs Full Spectrum CBD Tincture 500 mg offers up one of the simplest ways to supplement with CBD — straight from a small glass bottle. Easy to take care of, this CBD hemp tincture should be kept at room temperature and out of direct sunlight.
Product Size
15 ml 500 mg CBD.
Suggested Use
Place a dropperful of this full spectrum CBD supplement under your tongue or simply add to food/beverage before consuming.
This product is designed to help treat aches and pains ranging from headaches to nausea, anxiety and general inflammation, along with chronic pain, PTSD and migraines.
Ingredients
CO2 Extracted Full Spectrum Hemp Oil, MCT Oil
Questions & Answers
A

Bluebird Botanicals CBD oil's are made without MCT / coconut oil.

A

Each batch is tested for heavy metals, microbial, pesticides, potency and residual solvents. Please contact us directly and we'll email you the test results directly from the manufacturer.
Recent Items Viewed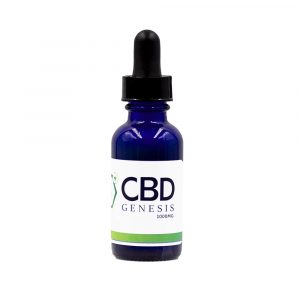 1000 mg of CBD goodness all in a 30 ml bottle, CBD Genesis E-Liquid 1000 mg is one of the more potent offerings from CBD Genesis. This unflavored, full spectrum vape juice is very versatile in its use and is extremely effective. Product Size 30 ml 1000 mg CBD. Suggested Use Can be vaped on …
Continue reading CBD Genesis E-Liquid 1000mg
Add to cart