In stock
Product Description
You can supplement with CBD hemp oil tincture anytime, anywhere, and that's what makes it such a top DrGanja.com pick. This extra-strength tincture, by Tree of Life Botanicals, is a full-spectrum, 100% organic, non-GMO and medicinal grade daily supplement. It can help decrease inflammation, improve mood and better regulate sleep.
Product Size
30 ml 1700 mg CBD.
Suggested Use
1-2 times daily, take a dropperful of hemp oil tincture under the tongue. After 30 seconds, swallow.
Ingredients
Coconut MCT oil (carrying oil), extracted hemp oil.
Questions & Answers
A

This is a safe product to use. It's made from organic grown pesticide free hemp. Though for a first time CBD user I would suggest trying out a lower strength CBD oil to see if it's the right fit for you.

A

CBD has been known to promote alertness. If you wanted to use it as a sleep aid I would highly suggest taking it at least an hour before bed and consuming a slightly higher dose. What product is best for insomnia, that'll vary on personal opinion. If you're a first time CBD user, I would suggest going with one of the lower strength oil options either made by Lazarus Naturals or Infinite CBD. That'll give you a good idea if it'll work for you without spending too much.
Recent Items Viewed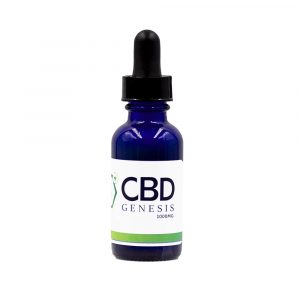 1000 mg of CBD goodness all in a 30 ml bottle, CBD Genesis E-Liquid 1000 mg is one of the more potent offerings from CBD Genesis. This unflavored, full spectrum vape juice is very versatile in its use and is extremely effective. Product Size 30 ml 1000 mg CBD. Suggested Use Can be vaped on …
Continue reading CBD Genesis E-Liquid 1000mg
Add to cart