Product Description
When supplementing with CBD, what's easier than an oral spray? CBD For Life Pure CBD Oral Spray is one of the fastest and most effective ways to use CBD from hemp. Not only is it easy to use, but it's also a top Dr. Ganja pick because it's completely free of GMOs, parabens, phthalates, formaldehyde and artificial colorings. This product was not tested on animals.
Product Size
.30 fl oz 100 mg CBD.
Suggested Use
Use 3-5 sprays under your tongue 2-3x/day or as needed.
Ingredients
Water, alcohol denatured, glycerin, xylitol, cannabinoid extract, polysorbate 20, potassium sorbate, sodium benzoate.
Questions & Answers
A

Each bottle contains 100mg of CBD.
Recent Items Viewed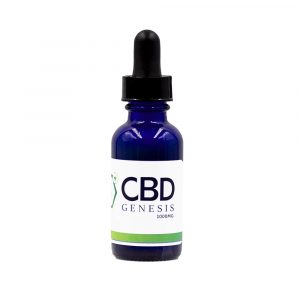 1000 mg of CBD goodness all in a 30 ml bottle, CBD Genesis E-Liquid 1000 mg is one of the more potent offerings from CBD Genesis. This unflavored, full spectrum vape juice is very versatile in its use and is extremely effective. Product Size 30 ml 1000 mg CBD. Suggested Use Can be vaped on …
Continue reading CBD Genesis E-Liquid 1000mg
Add to cart