Questions & Answers
There are no answers for this question yet.

Answer now

A

That'll vary on preference. We offer a full terpene profile with every strain listed. Terpenes are very important as is the overall cannabinoid profile.

A

Based on the current lab results for the Lifter Sereis II CBD Flower you'll get about 145mg of CBD per gram when the flower is decarbed. Depending on how much you use at a time will determine how much CBD your consuming.

Answered by the admin

The lab reports are posted up top, scroll through the images and you'll see a full Canabinoid profile and Terpene profile for the Dr.Ganja Special Sauce CBD Flower Series II. All our Hemp Flower is thoroughly tested from the best lab in the country. You also get the lab reports mailed to you with your order.

A

This current batch of Series II CBD flower has a minimal amount of seeds.

A

Hey we just put a blog post about this, check it out here: https://www.drganja.com/will-cbd-flower-make-me-test-positive-on-a-drug-screen/ The short of it is, if you are smoking enough of it for a long enough period of time, yes you will reach a point where you will fail a drug test because THC, even though it is in small amounts, is accumulating in your system slowly. If you don't smoke very often, or when you do you don't smoke very much, you will likely not fail a drug test, but everyone's physiology is different and metabolizes THC differently.

A

Don't really know what you are doin but I have been smoking . 49 -.54 total thc flower... Multiple strains one gram to at most two grams some days... Haven't failed a standard 50ng test yet.... I am also not working out right now and am 20 lbs heavier....

A

That's something you would have to consult with a legal practitioner in your state.

A

3 days if you order it fast

A

The AC/DC helps mine but its so popular its always sold out I'm trying the Electra this time good luck brother.

A

The photo's are all up. Just scroll to the right for pictures of the product along with the different COA's.
Recent Items Viewed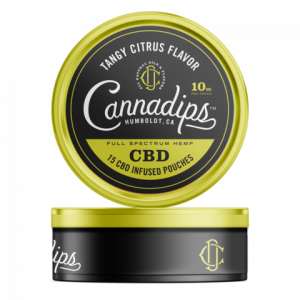 Perfect for boosting your mood and kicking anxiety and depression out the door, Cannadips all natural Tangy Citrus CBD pouches are a smokeless, spit-less alternative for getting your daily dose of CBD. Cannadips is a Humboldt County company that prides itself in carrying on the long standing tradition of setting the standard in CBD products …
Continue reading Cannadips Tangy Citrus CBD Pouches
Add to cart