Canna river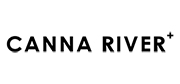 No frills CBD goodness is what Canna River is all about. They don't ever exaggerate or use flashy gimmicks. The company believes that the benefits of hemp-derived cannabidiol speak for themselves. And their mission is to help consumers use CBD to improve their lives.
The company also wants users to feel completely comfortable dosing with their products. Quality cannabis is something that drives Canna River. To that end, they only use USA grown source hemp plants. They insist partner farms supply them organic, non-GMO crops. Some folks worry about what they put into their bodies. With their products, customers can feel confident that there are no unnatural ingredients.
Canna River takes meticulous care in every single step of manufacture. They use third party labs to verify the purity and potency of their extracts. Production is carefully overseen. Packaging sports printed web links with results viewable online. Everything comes together in products providing results that people can count on.
Further, their hemp oil is fully federally legal. That's because The company must keep THC levels below 0.3 percent. That's the law.
No reputable cannabis company can promise to cure any disease or mental condition. But Canna River believes that, if used as directed, CBD can help. They do recommend that people consult their physician before they use their products.
Their various wares include tinctures, topicals and hemp flower. They even make merchandise for pets. Variety gives consumers choices in dosing.
Dr. Ganja carries Canna River full spectrum and broad spectrum CBD oils.
Canna River Products