Questions & Answers
There are no answers for this question yet.

Answer now

Answered by the admin

Yes we do ship to S. Carolina

Answered by the admin

We don't accept paypal and never will. They suck!

Answered by the admin

Yes we do ship to Oklahoma!

A

yes but I find myself having to smoke 2 bowls to induce the sleep effects.

Answered by the admin

Yes we do deliver to Eau Claire Wisconsin.

A

Yes we ship to Tennessee.

Answered by the admin

Yes we do ship to Texas!

A

Hey Lindsay! So these flower have very small amounts of THC in them, when they grow CBD strains a small amount is inevitable. Everyone processes THC differently: based upon fat content of the person (THC is fat soluble), how often they exercise, metabolism, etc. Even though hemp CBD flower contains a tiny amount of THC, if you smoke multiple times a day for a long period of time (or a short period of time and then suddenly go to get tested the day after) and aren't processing it quickly you are accumulating THC. You can slowly make a mountain out of a molehill to test positive. If you want to consume these flower daily and not test positive you have to use in moderation and stay hydrated. I'd say if you use it once or twice daily, aren't smoking like a half a gram, and stop a few days prior to the test completely, you should be fine. Then again if you know you have a drug test coming up, just hold off for a week or two to be sure. Best of luck!!!!

A

Yes, It's been added to the product description.

A

It'll a vary on a per individual basis.
Recent Items Viewed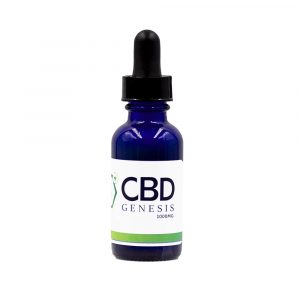 1000 mg of CBD goodness all in a 30 ml bottle, CBD Genesis E-Liquid 1000 mg is one of the more potent offerings from CBD Genesis. This unflavored, full spectrum vape juice is very versatile in its use and is extremely effective. Product Size 30 ml 1000 mg CBD. Suggested Use Can be vaped on …
Continue reading CBD Genesis E-Liquid 1000mg
Add to cart